The First, Exclusive Official GALLUP® Licensing Partner in the Middle East and North Africa
We inject the strengths-based mindset in minds of people to help them reach an extra ordinary performance
Be A GALLUP Certified Coach
Middle East and North Africa
Strengths Training & Consultancy
Strengths Space is a Profitable Social Enterprise entity Started in 2017 with a mission to promote the Strengths movement in the middle east by putting GALLUP® Strengths based knowledge into practice through Offline and Online Interactive Workshops.
Are You Looking For More Information Or Wanna Try One Of Our Services?
We target Organizations and individuals helping them to take their performances to the next level
Your information is 100% secure. We don't do spam!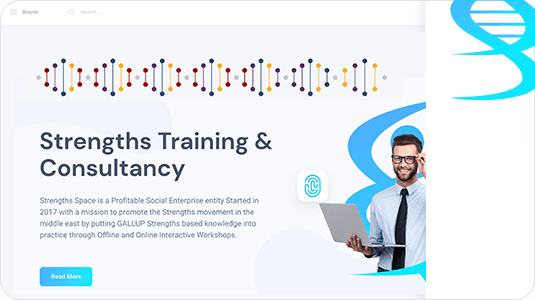 What our GGSC Certification Graduates Say
We've Worked With These Great Organization
Almost 120+ Clients all over the Arab World